Welcome to our Learning Centre
Use our online documentation as a reference book to answer your questions.
Switch
---
It can represent the On / Off state of a sensor, it can command an actuator changing the parameter's value. Also, it can be used as input of AND / OR logic, as a system command to activate scenarios or it can be controlled by weekly timers to generate events.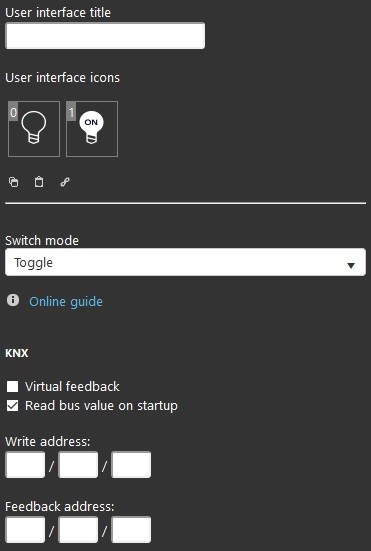 EVE Remote Plus
---
Three different view mode possibilities: "CLASSIC", "MODAL" and "HIDDEN". Learn more about component's view modes.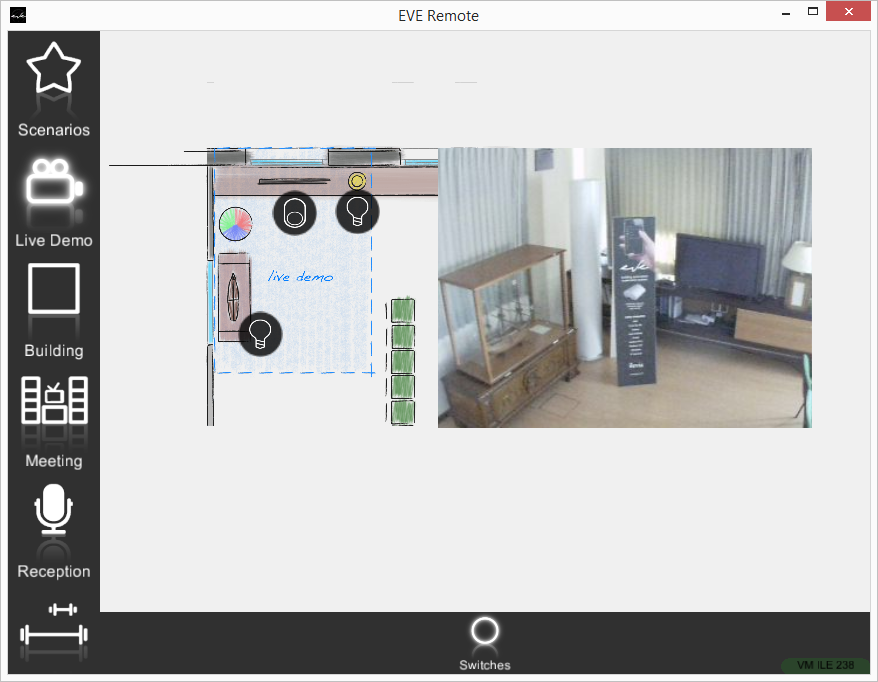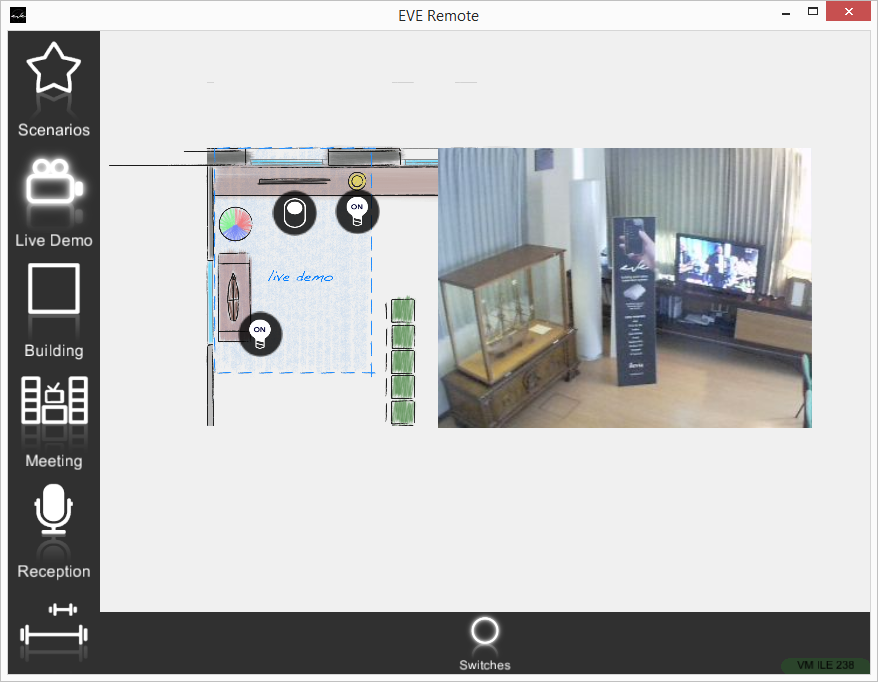 This is just one of the visual result possibilities of the component on the EVE Remote (Map Style).
Icons can be customized depending on your necessities from symbol to color and dimension.
In this case, we can see three switches with different layout:
Lights ⇒ Light icon

  State Off (empty light)

  State On (full light)
TV ⇒ Lever icon

  State Off (lever down)

  State On (lever up)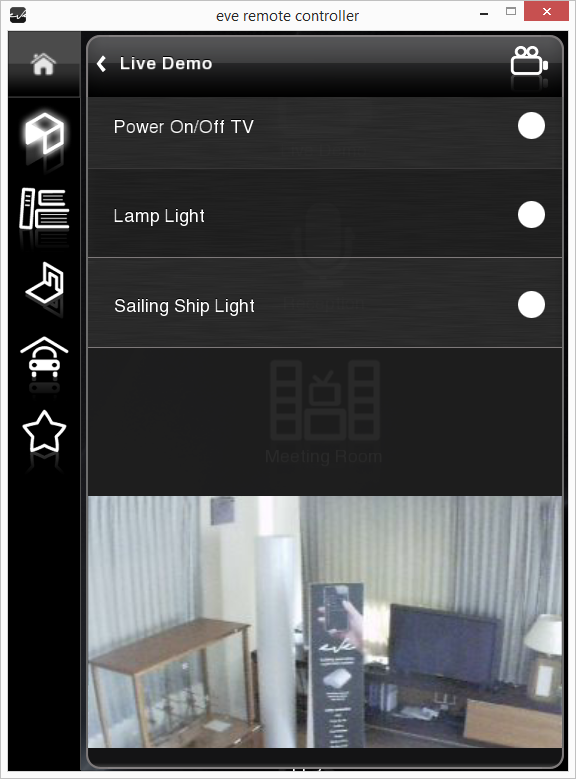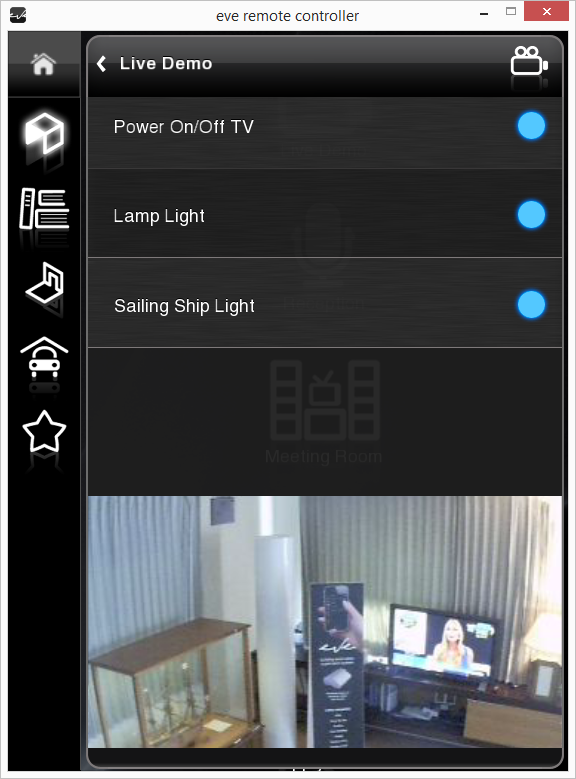 Here is the visual result of the component on EVE Remote (Classic Style).
Switches are displayed as an empty button which lights up when selected.
Switches ⇒ Switch mask

  State Off (white circle)

  State On (blue circle)
Well done, keep learning!
Our suggestion for your next lesson: