Welcome to our Learning Centre
Use our online documentation as a reference book to answer your questions.
Email account
---

Note: This component turns out to be necessary during the configuration of Email plugin modules.
This component is necessary for the configuration of Email plugin modules. Use Email account component to define the server for sending your e-mail messages.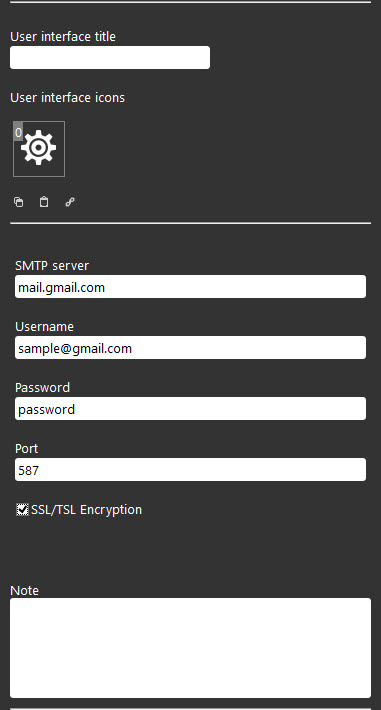 GUI
This component's sample is made by using Graphic UI gateway.
Please refer to "Gateways / Protocols" chapter in order to get further info.
SMTP server: type the proper server;
Username: username of the e-mail account;
Password: password of the e-mail account;
Port: type the proper port;
SSL Encryption
Note: text field available for additional information on the component from the admin side.
Reminder before continuing:
Download and Install EVE Logic plugin to enable plugins (link);
After loading .eve project to the server, wait a couple of minutes for logics activation.
ATTENTION: FOR GMAIL USERS ONLY PLEASE FOLLOWING GUIDE BEFORE START CONFIGURING EVE MANAGER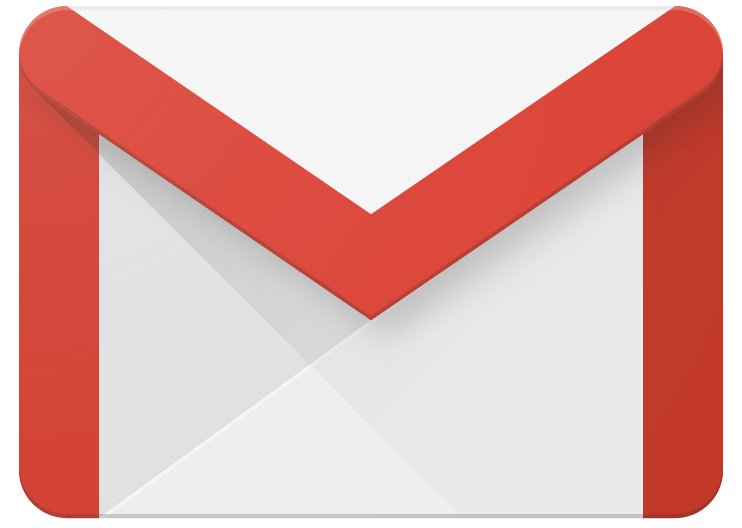 HOW TO USE GMAIL TO SEND EMAILS THROUGH EVE MANAGER:
We recommend using this guide if you'll utilize GMAIL IMAP settings to send emails from EVE Manager, this will allow the user to receive the emails without the "APP NOT SAFE" message from Google.
It's mandatory before proceeding to use the 2-step verification on your account, please follow this guide.
To generate a new password for an email program to access your Gmail account through IMAP with two-step authentication enforced follow this example below: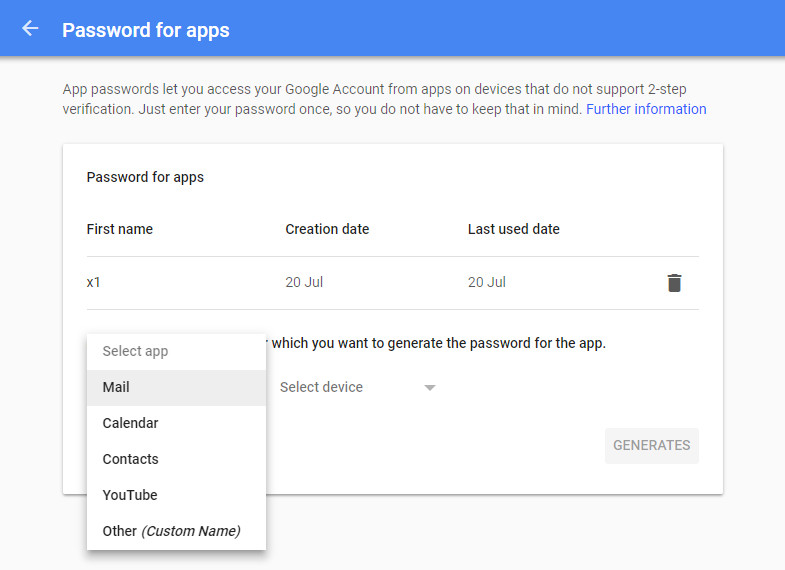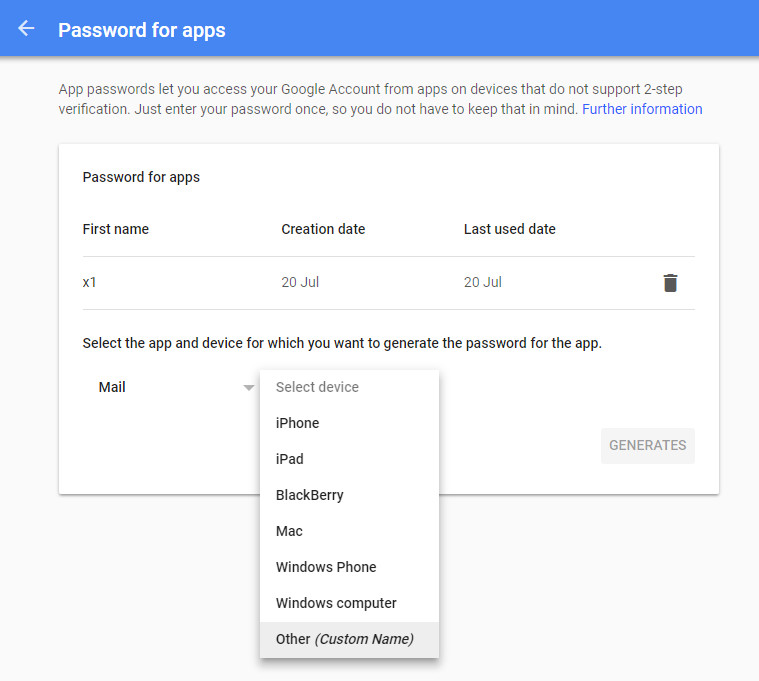 Now you can choose a name for the app for which you want to generate the password.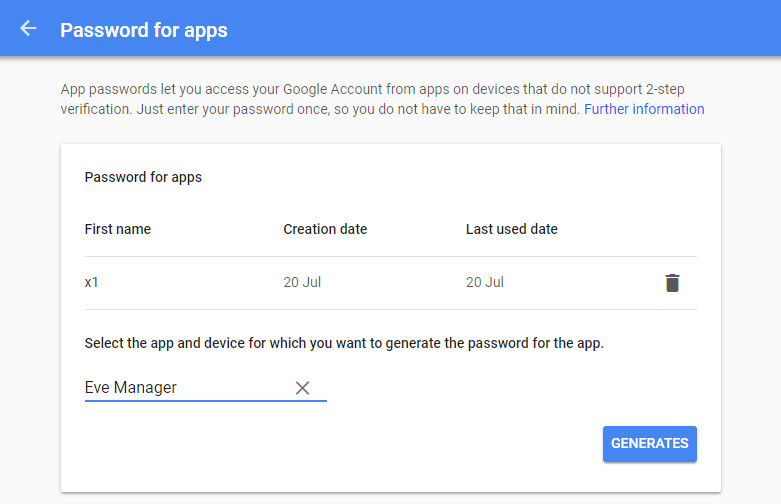 Now you'll finally have the new password to use inside Eve Manager with your email.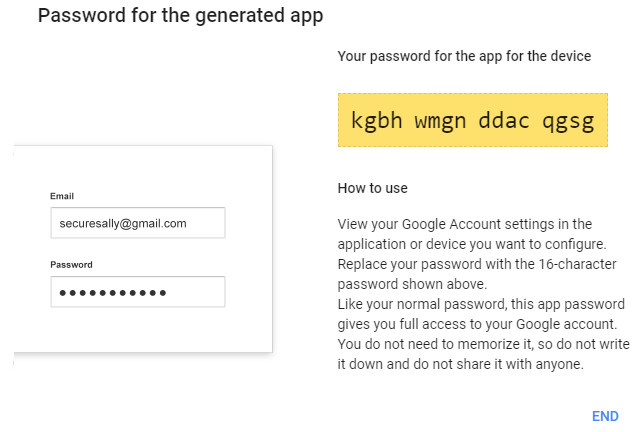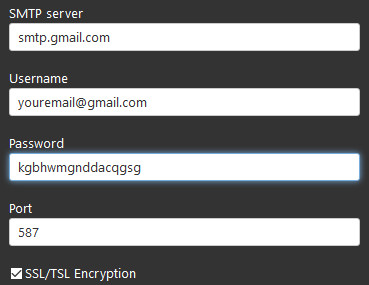 Well done, keep learning!
Our suggestion for your next lesson: