Welcome to our Learning Centre
Use our online documentation as a reference book to answer your questions.
Sample Project: Remote Scenario
---
The purpose of this example, which you can download here, is to show you how to use the "Remote Scenario" component and its Scenario Recording feature.
Preparing and loading the project in EVE Manager:
unzip the file;
open EVE Manager, go to the top left, File – Open – press "Ok" on the message that appears and select the file just decompressed;
Start the virtual machine or the Raspberry;
Download and Install the Logic by following this guide.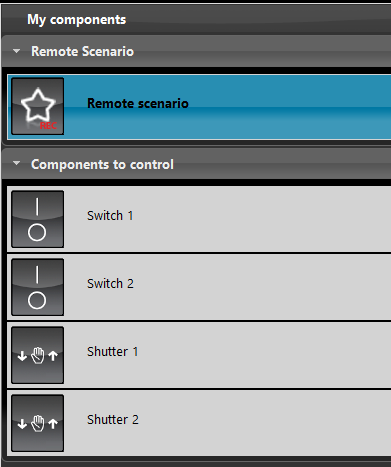 By accessing EVE Manager, after the project is loaded, the components that are used to configure the project are visible in the "My Components" area:
1 Remote Scenario
2 switches
2 switches for rolling shutters
The Remote Scenario does not need many configurations, as we can see from the image here it is possible to go to select a switch to start the recorded scenario but this is not mandatory because the scenarios that are recorded can be started even by pressing directly on the Remote Scenario icon.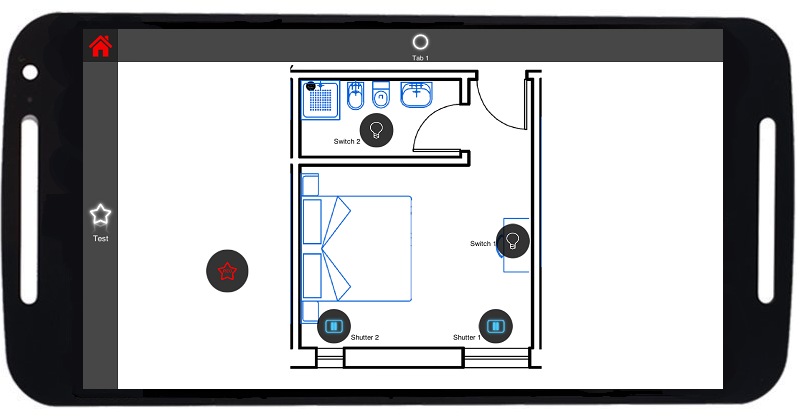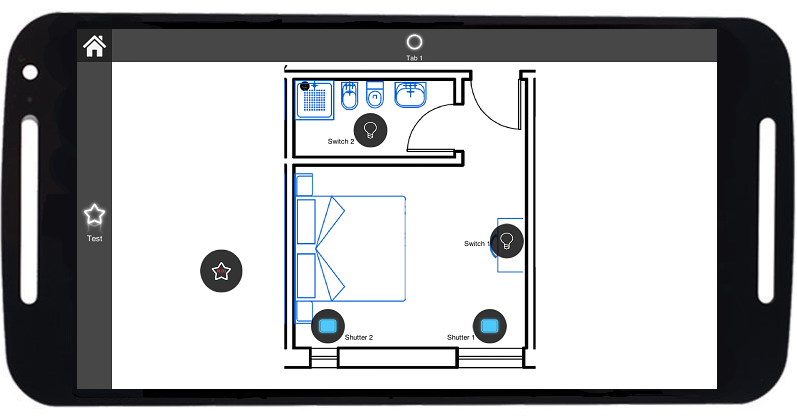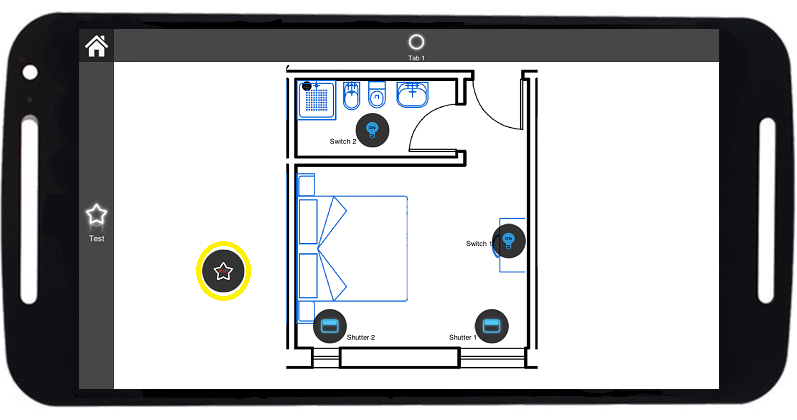 In the user interface of this example will be shown a hotel room with two lamps and two rolling shutters.
After uploading the project to the server, clicking on the top of the EVE Manager on "Project" menu – Load on the server, here enter the IP address of the virtual machine or Raspberry, as the "admin" user and as a password "password", login the EVE Remote Plus app.
LOGIN ACCOUNT  user: admin  password: password
Once you enter to start a scenario recording, hold down the "Remote Scenario" icon for more than a second until the Home icon in the upper left corner start to flashes red. From now on, any changes we make to the various components will be recorded.
To end and save the recording, hold down the "Remote Scenario" icon for more than a second.
Now when you go to press the "Remote Scenario" icon, all recorded activities will be performed.
In the images next to here we have recorded a scenario that may be associated with a "morning awakening", ie when I go to press the "Remote Scenario" icon, both lights will be activated and both shutters will be turned on.