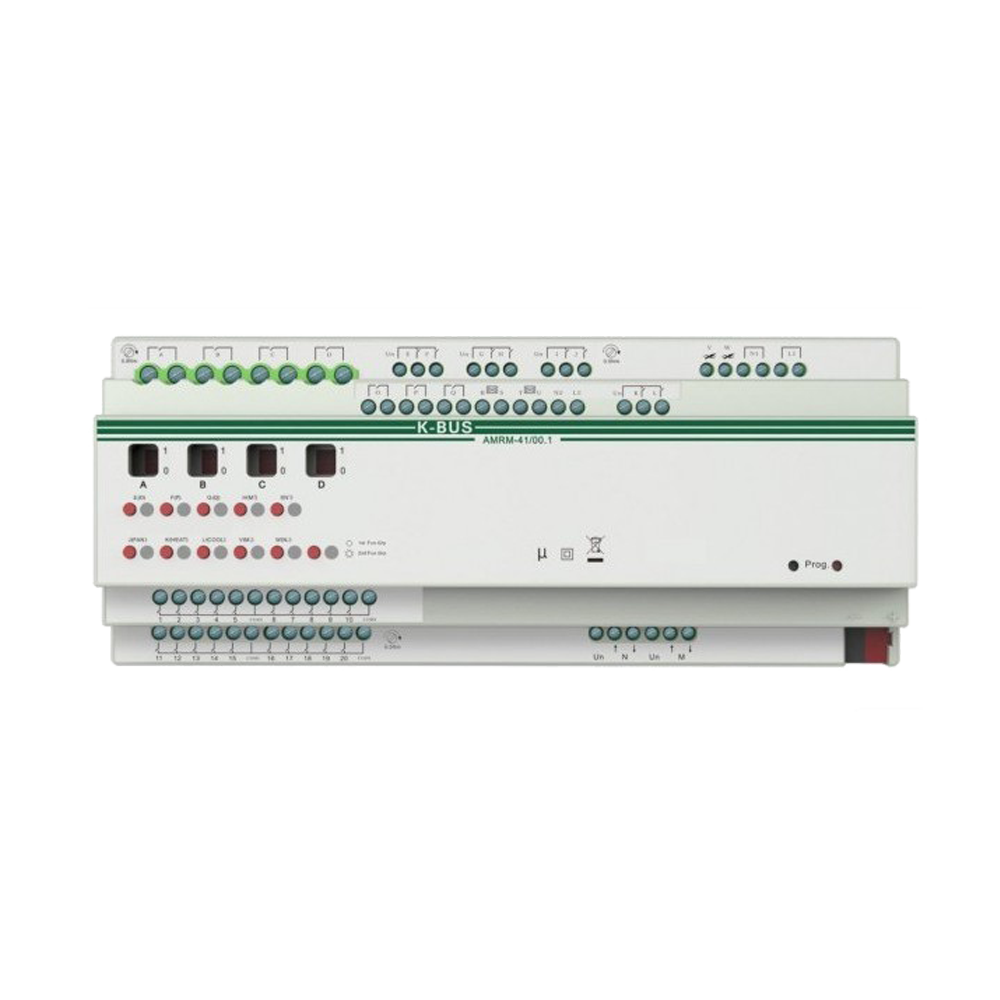 ORDERING CODE
AMRM-41/00.1
DESCRIPTION
The room controller is a simple, low-cost solution for the hotel rooms, which can be used to achieve a single room control, such as heating, cooling, ventilation, lighting, water/fire alarm, emergency buttons and the blinds etc. But also can be used in apartments, hospitals, office buildings, assisted living facilities etc. The room controller compact design enables cover most requirements of the electrical installation of the residential and building control systems and integrate most inputs and output interfaces for a single room automatic control as well as covers all standard functions for a single room control.
FUNCTIONS / CHARACTERISTICS
Switch lighting
Control heating/cooling
Control fan coil
Control blind or shutter
Switching of electrical sockets and loads
In addition to these basic functions, further automation functions can be implemented by a combination with various detectors, such as a presence detector, motion detector. The communication of the cevices vai the KNX bus also enables control functions as well as sending of emergency signals from the rooms to a control centre. The integrate into a hotel management system enables the efficient management and provision of rooms.for example, when a guest checks out, the room is automatically set to standby mode.Meanwhile the hotel managers can know the use of the room at any time and the service needs etc. This manual provides detailed technical information about the room controller for users as well as assembly and programming details, and explains how to use the room controller by the application examples.