App Functions
EVE Remote Plus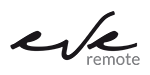 Control your building anytime from anywhere with EVE Remote Plus
We have developed the most powerful smart home app – and it is totally free! You can use the free EVE Remote Plus App with the most popular mobile devices – iPhone, iPad and Android smartphones or tablets. It is also possible to control the building from your desktop using Windows© and Mac OSX© platform based computers. You can install EVE Remote Plus on as many devices as you want, with no limitations, free of charge.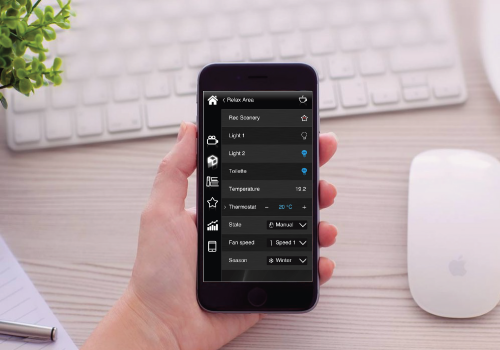 Your home in your hands – One app for everything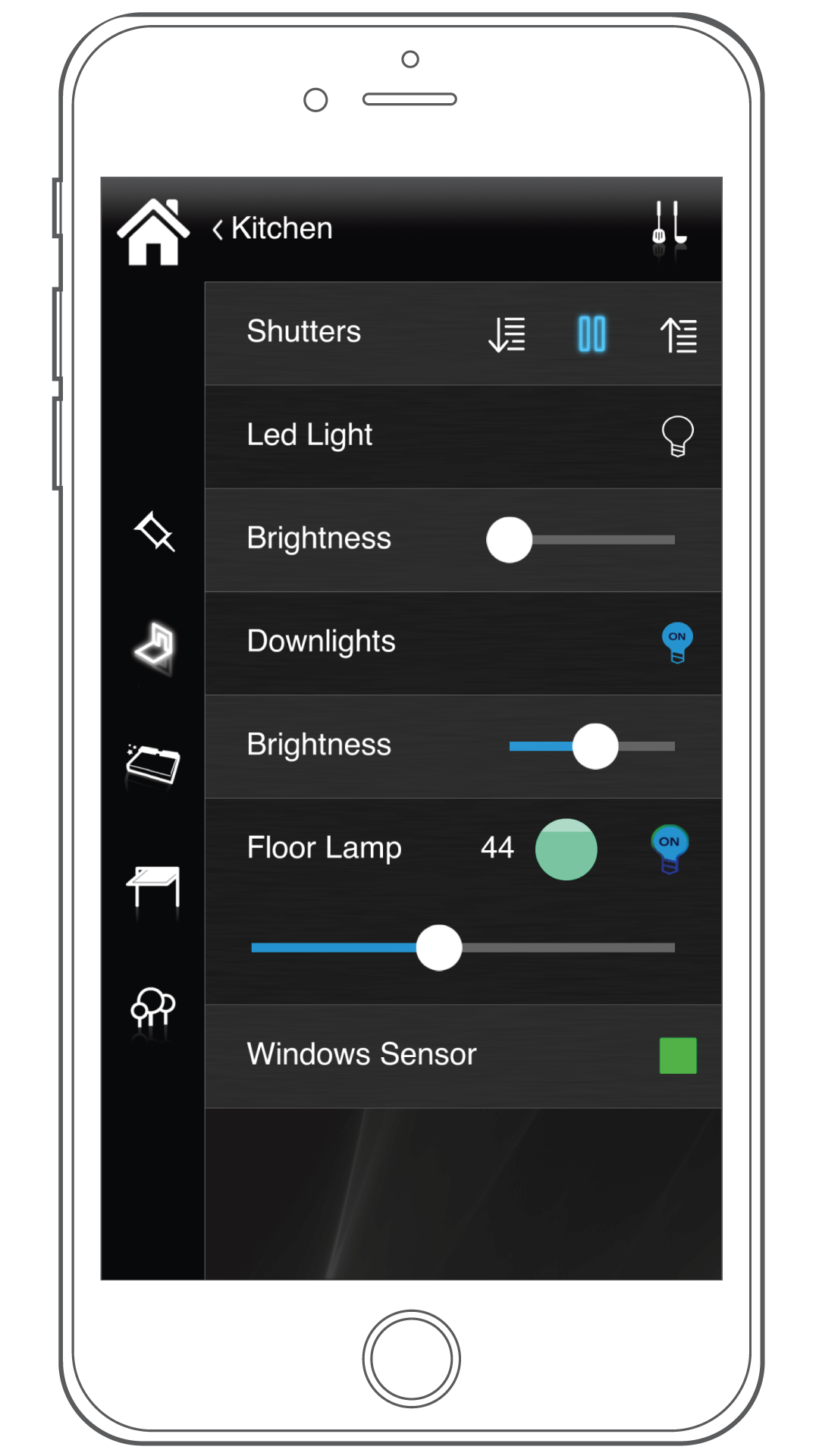 Focus on what is important to you and organize your interface as you most prefer. Change lighting and brightness of your lights and choose colors. Operate your curtains, blinds, roller shutters automatically or take control manually.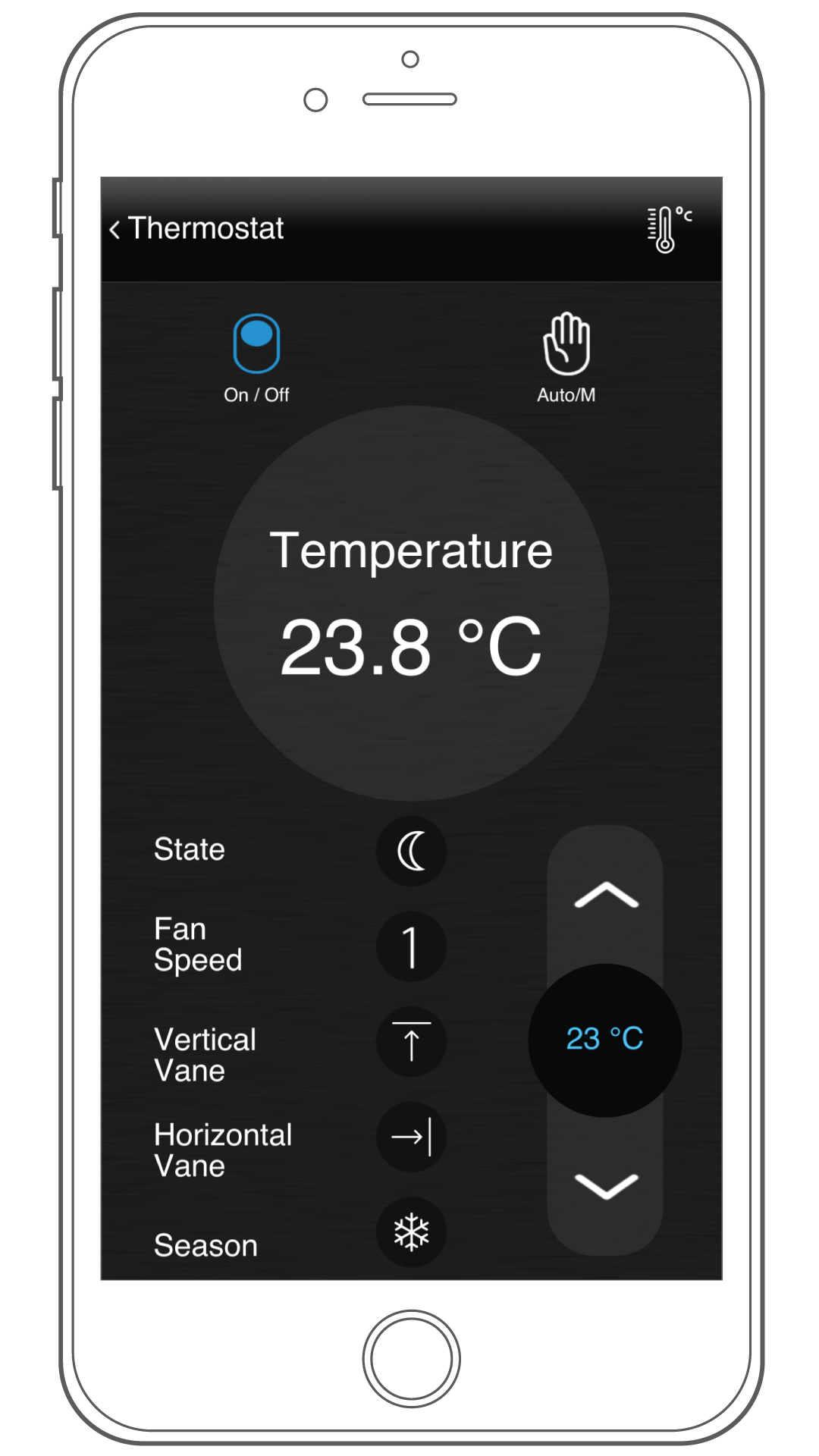 In the EVE Remote app you can easily adjust your comfort temperature and set heating and cooling schedules. Easily control your heating and cooling system without using complicated thermostat remote controls.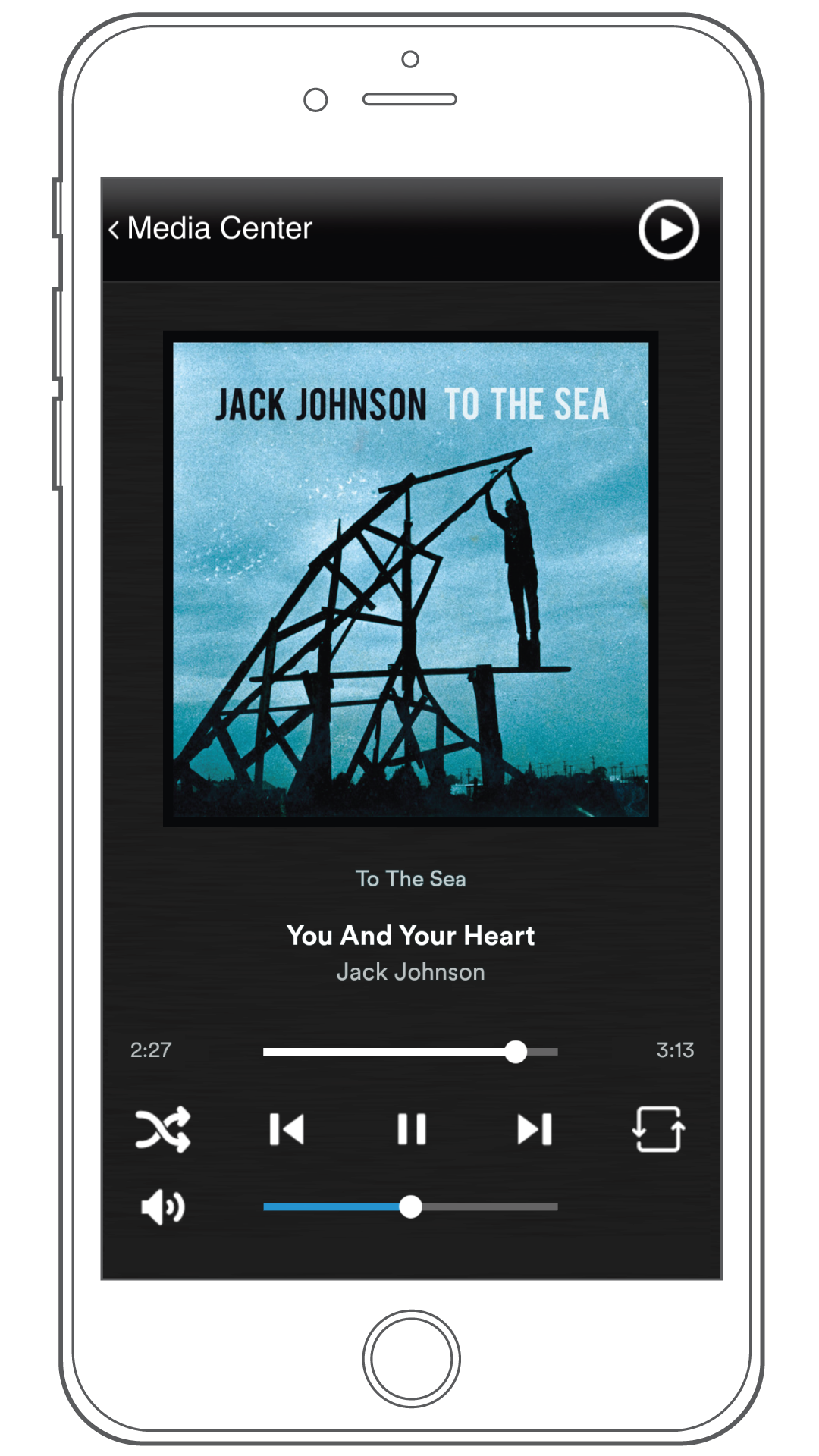 Integrate your UPnP devices and control your multimedia files via the app. With EVE, you can reproduce any audio / video file on any player device in all over the house choosing from your NAS storage devices selection. Enjoy with ease!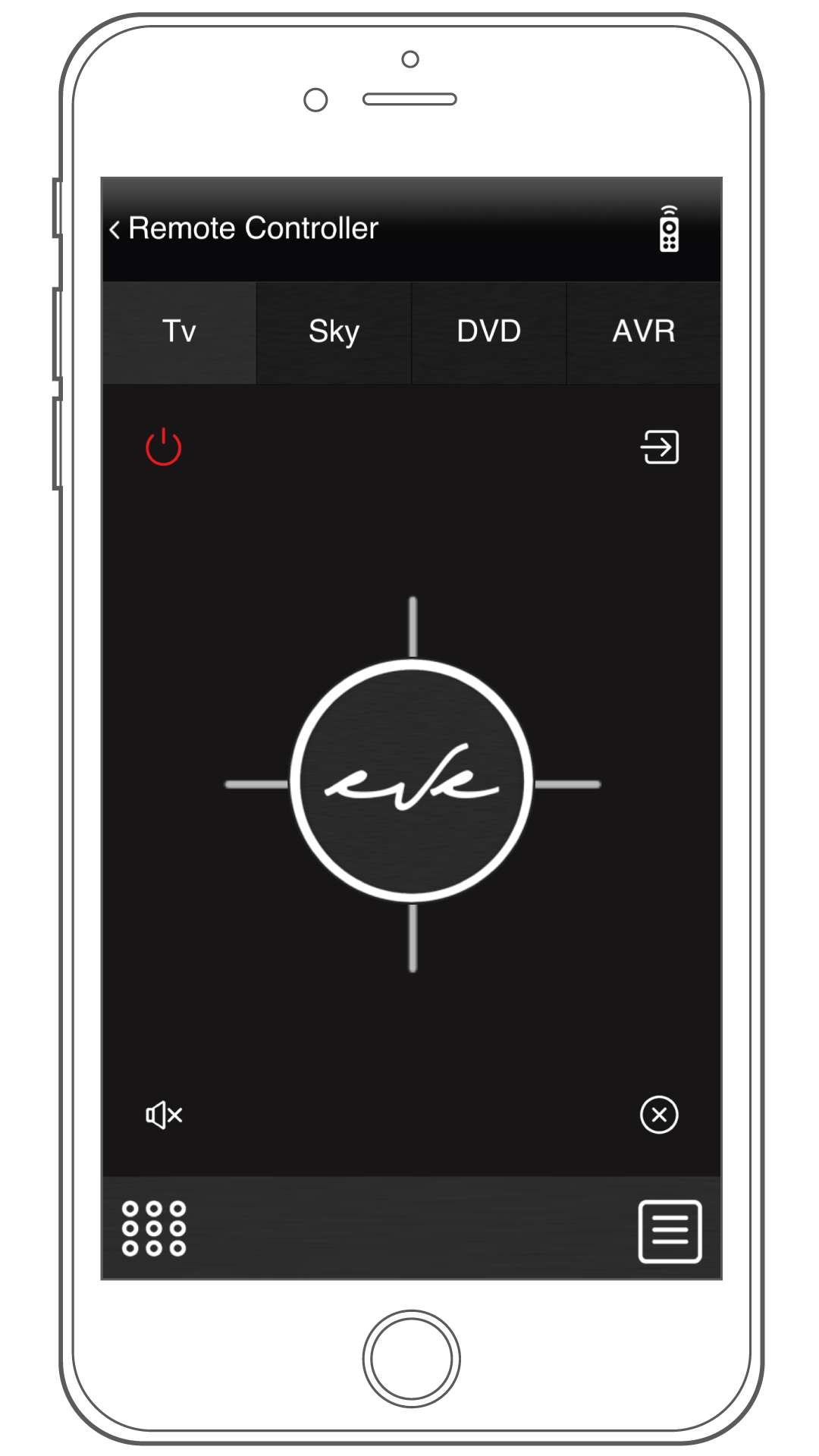 Simplify the entertaining experience and control TV, Hi-Fi and more from one single controller. Cut down on the number of remotes to controls your audio / video equipment and personalize buttons for room or activity.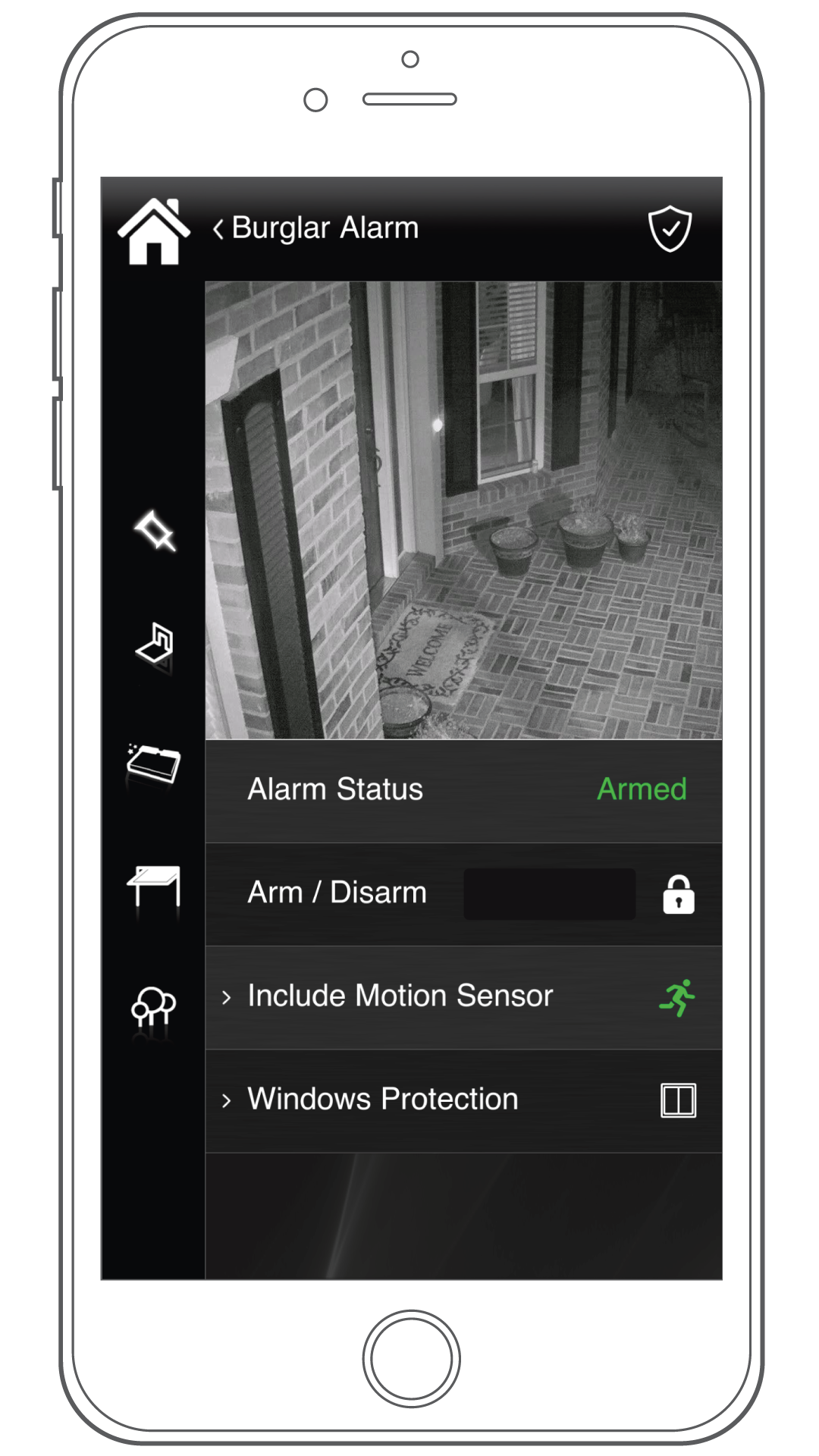 Monitor the state of your home, no matter how far away you are. Enable or disable your alarm system, easily monitor cameras that are placed inside or outside of your house. View live security camera footage straight from your mobile device.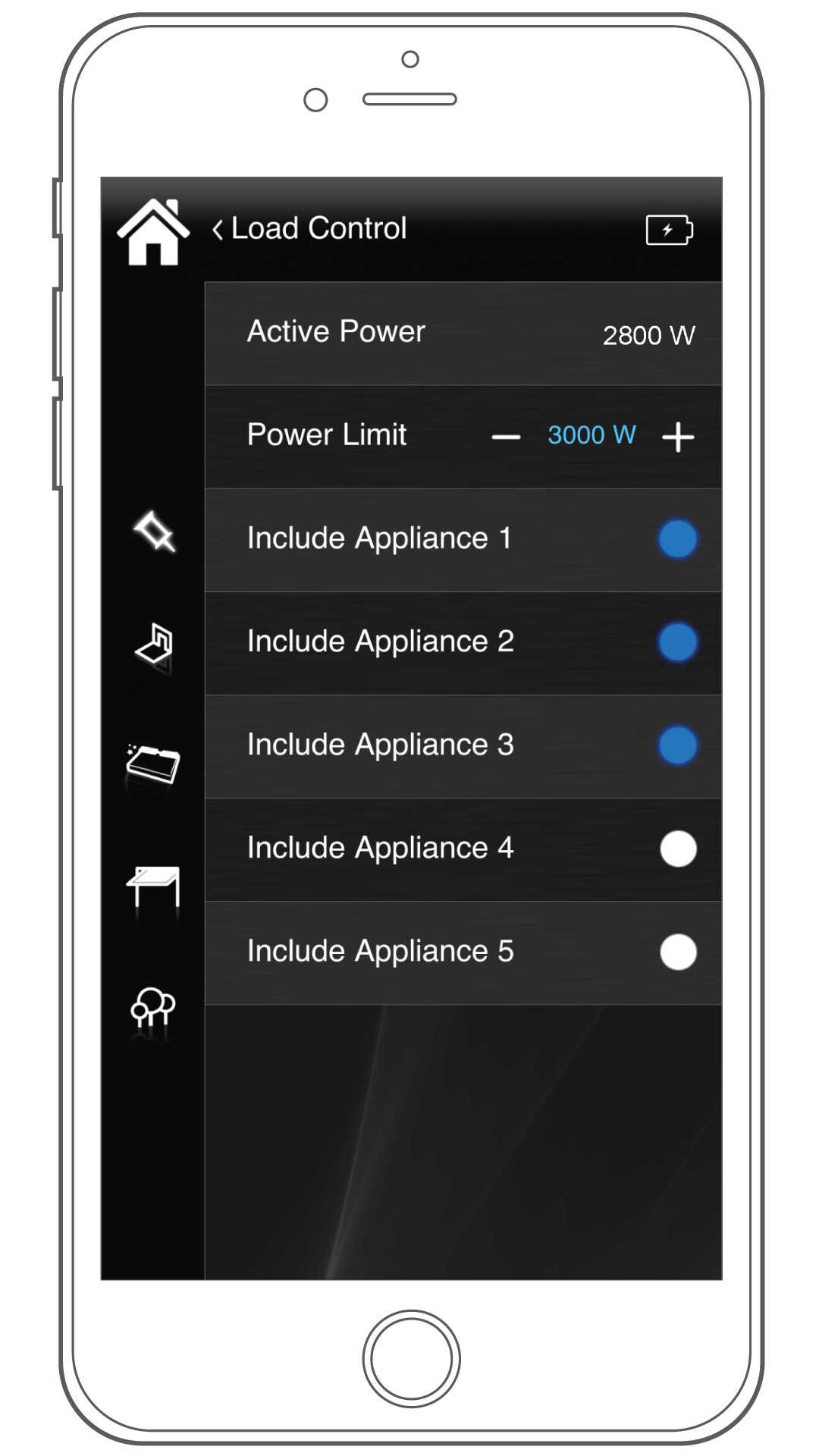 Take advantage of self-produced solar electricity. Optimise your consumptions enabling your home appliances to run with free electricity when available. EVE System can operate load controls to avoid unpleasant system blackouts.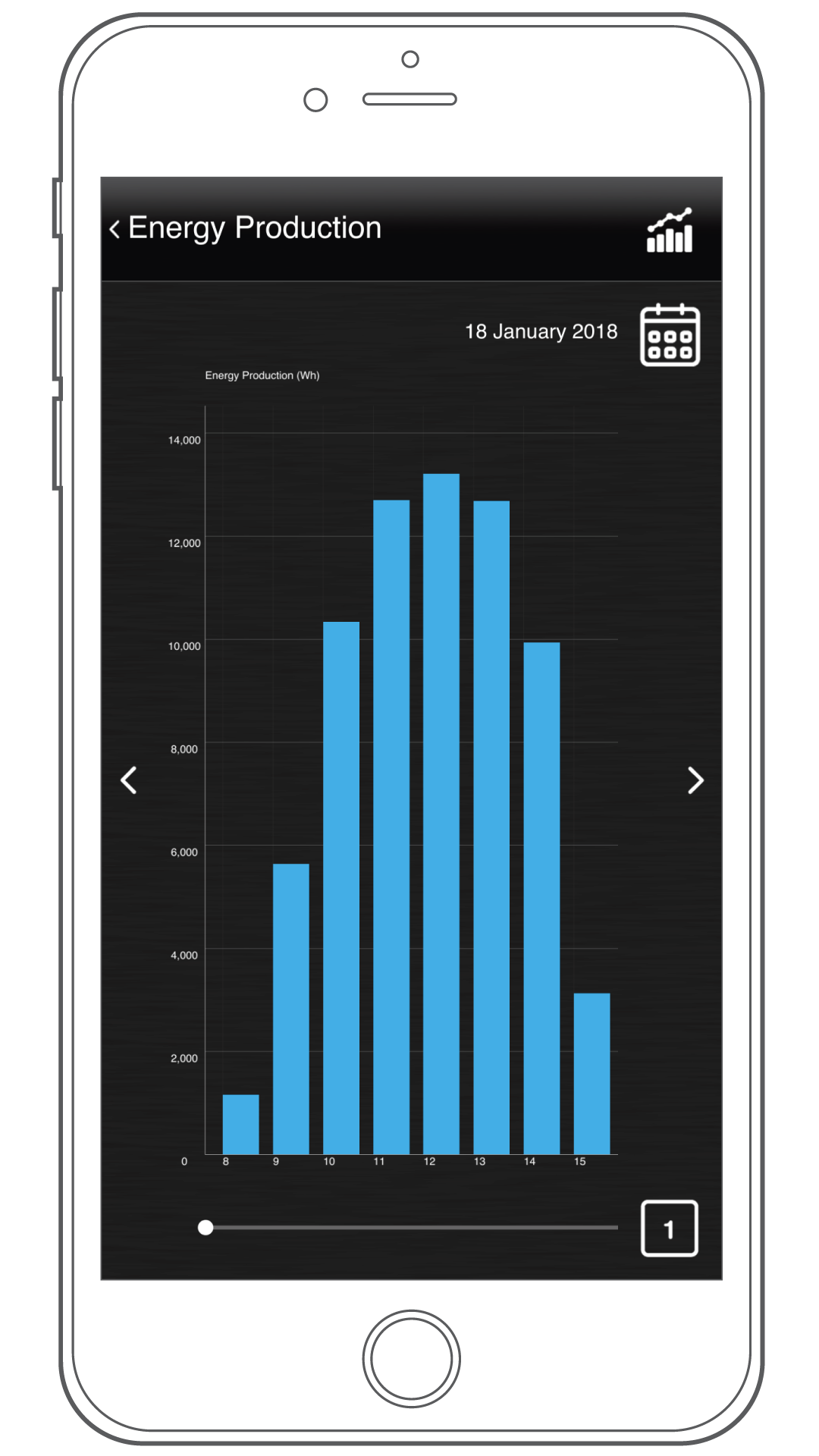 Charts are visualized perfectly and can be analyzed precisely with the zoom in / zoom out function on EVE Remote app. EVE System can collect any sort of data, to be stored locally in the server or in the cloud, to help you analyzing the behavior of the whole building.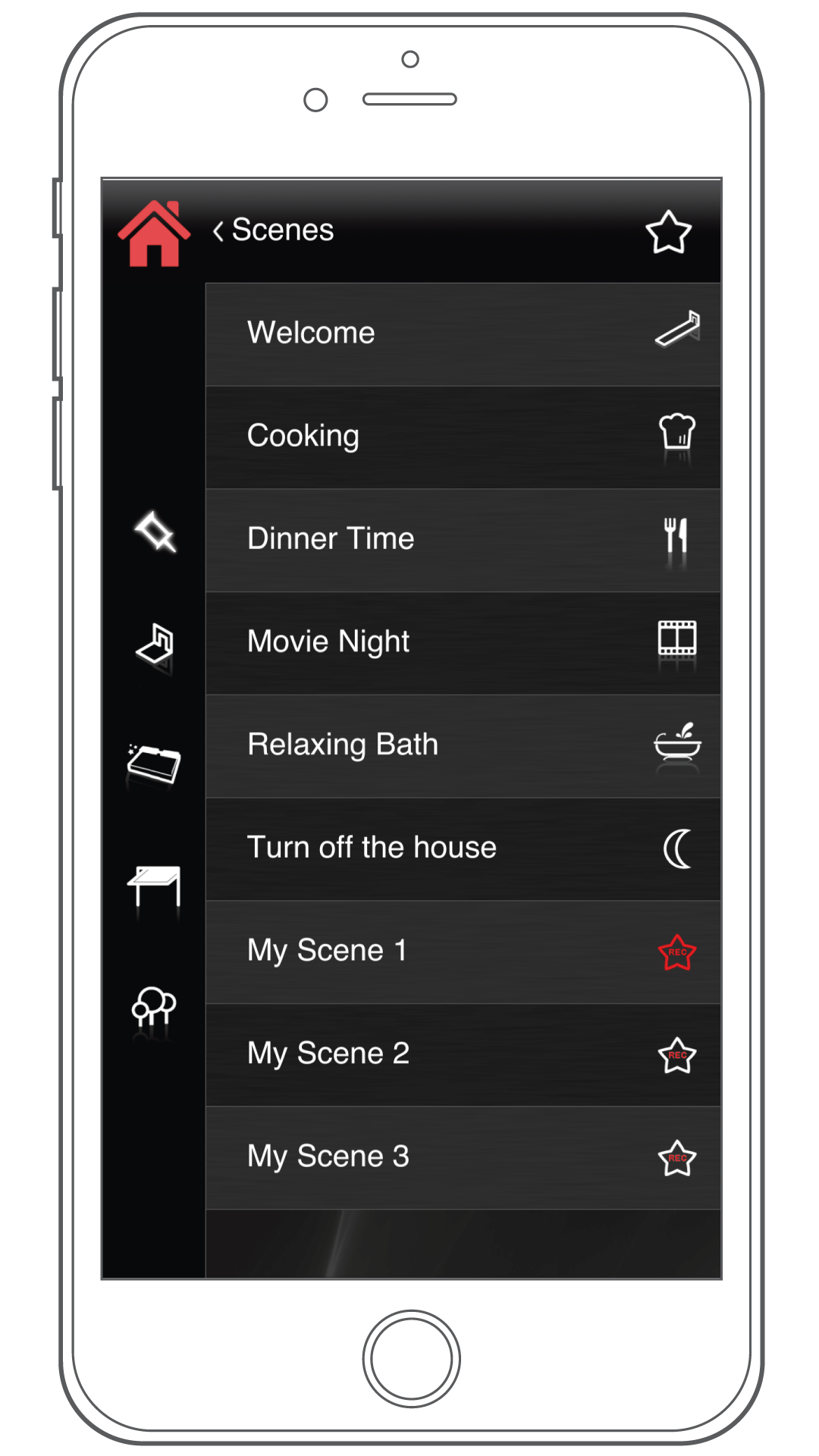 You can configure scenes to eliminate repetitive operations and speed up the control of the building. With the help of the scene recorder, you can record any series of commands, save them and define a time when the tasks are to be processed.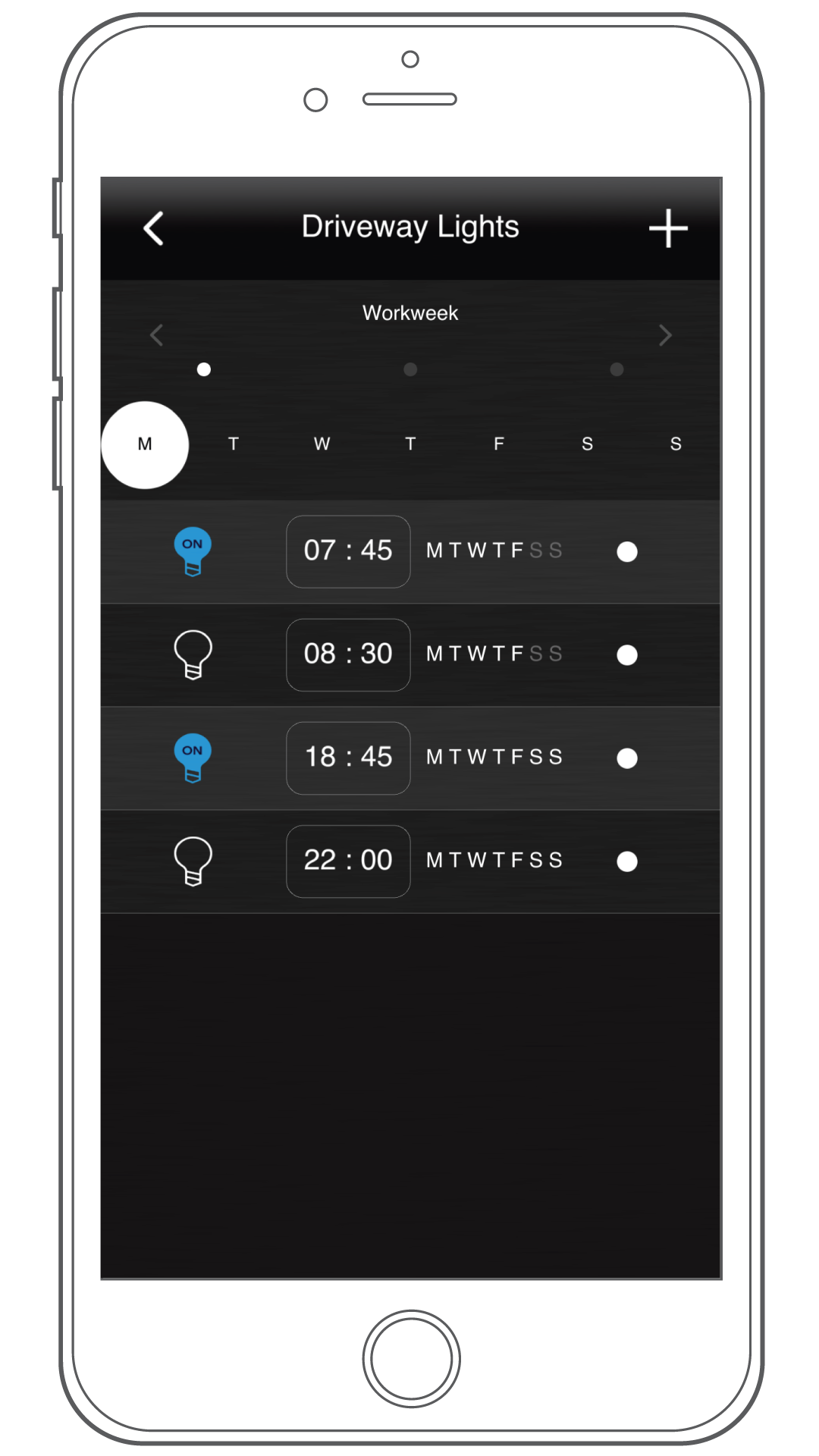 Define times for certain actions to occur. Configure "weekly" schedules to automatically launch scenes and events. It won't ever be necessary to worry about the smart building management during your daily routine and your holidays.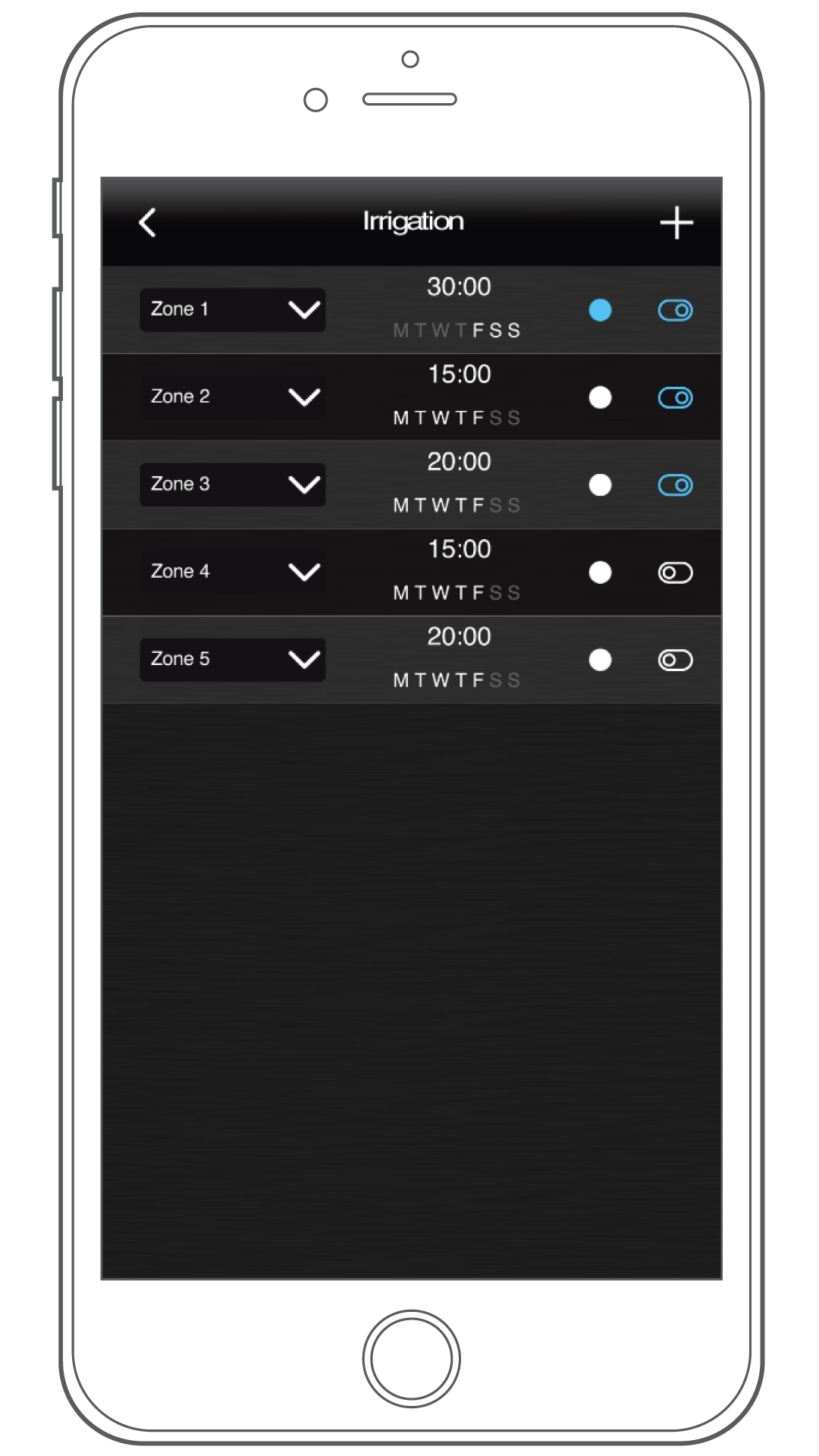 Planning to watering your garden? With EVE you can easily schedule and time the irrigation of different zones with just a tap in the app.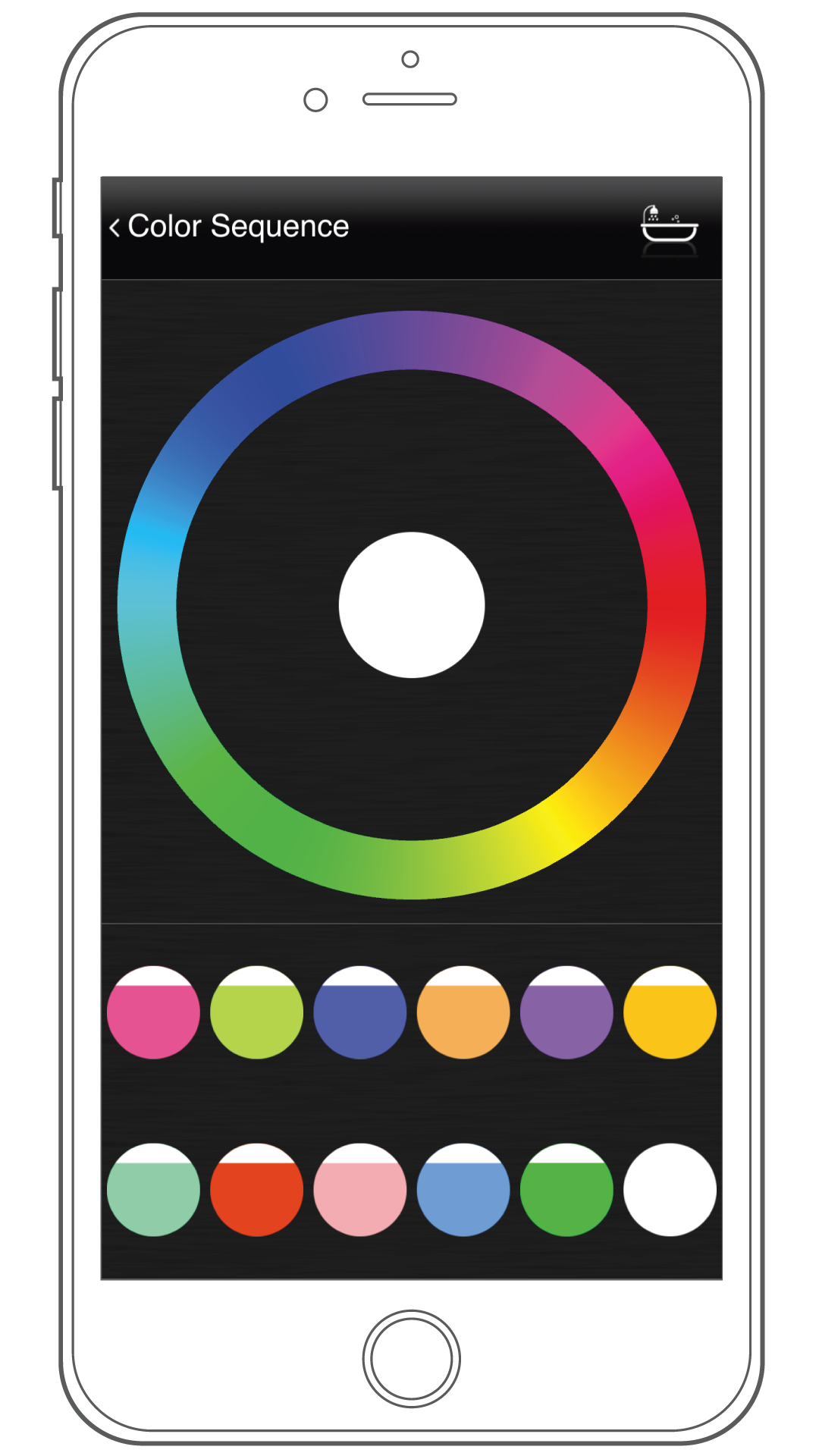 Create your own automatic color sequence at any time. Simply select your favorite colors, desired order and interval time – done!
Give it a try !
There are many other functions available for your smart home with the EVE Remote Plus App.
Download our app from the Apple App Store or Google Play Store and give our demo features a try.
EVE Remote Plus app is truly unique: advanced technology, rapidity, services, personalizations and much more for a tool at the cutting-edge.
With the EVE Remote Plus App, you can view and adjust all the primary functions and view important information and notifications all from one screen.
End users can opt between two different user interface styles for an experience which is perfectly in tune with their needs. You can opt for the classic or map interface.