App Styles
EVE Remote Plus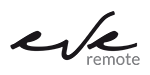 Control your building anytime from anywhere with EVE Remote Plus
We have developed the most powerful smart home app – and it is totally free! You can use the free EVE Remote Plus App with the most popular mobile devices – iPhone, iPad and Android smartphones or tablets. It is also possible to control the building from your desktop using Windows© and Mac OSX© platform based computers. You can install EVE Remote Plus on as many devices as you want, with no limitations, free of charge.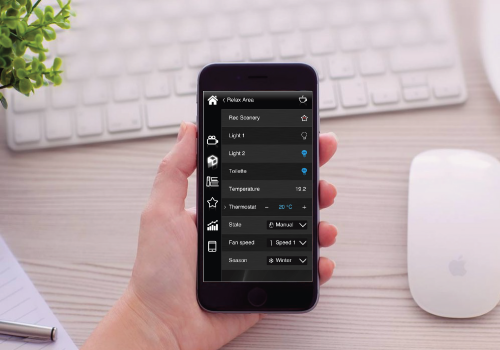 My interface, just as I like it
Most commonly used with smartphone devices, to enjoy a pleasant navigation and an extreme ease of handling.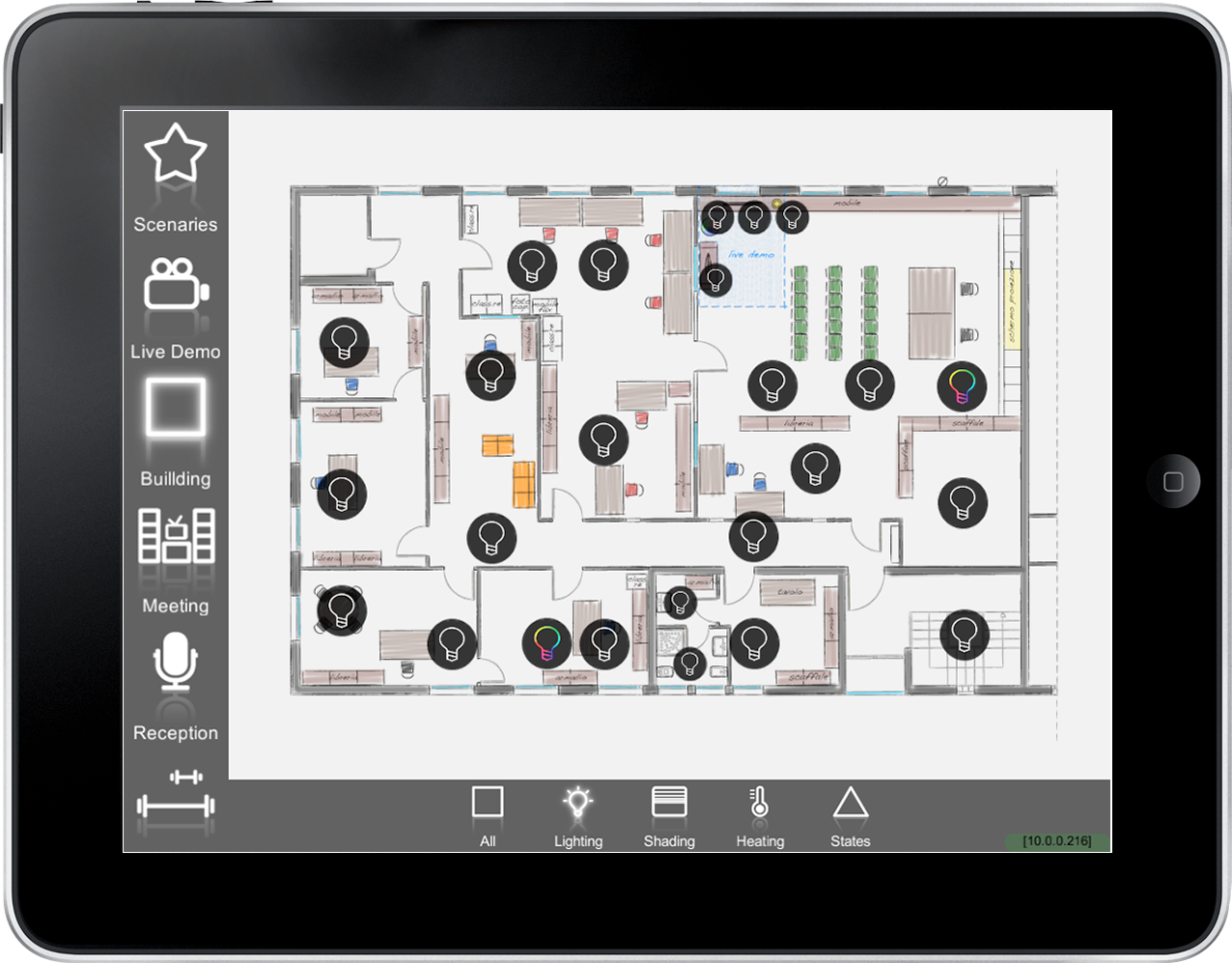 Based on graphical pages, users are free to unleash their imagination to design unique customized interfaces.
Compare the two interface styles
Backgrounds (images, colors)
Layering between elements
Give it a try !
There are many other functions available for your smart home with the EVE Remote Plus App.
Download our app from the Apple App Store or Google Play Store and give our demo features a try.
EVE Remote Plus app is truly unique: advanced technology, rapidity, services, personalizations and much more for a tool at the cutting-edge.
With the EVE Remote Plus App, you can view and adjust all the primary functions and view important information and notifications all from one screen.
End users can opt between two different user interface styles for an experience which is perfectly in tune with their needs. You can opt for the classic or map interface.