Welcome to our Learning Centre
Use our online documentation as a reference book to answer your questions.
KNX GATEWAY TUNNEL FOR ETS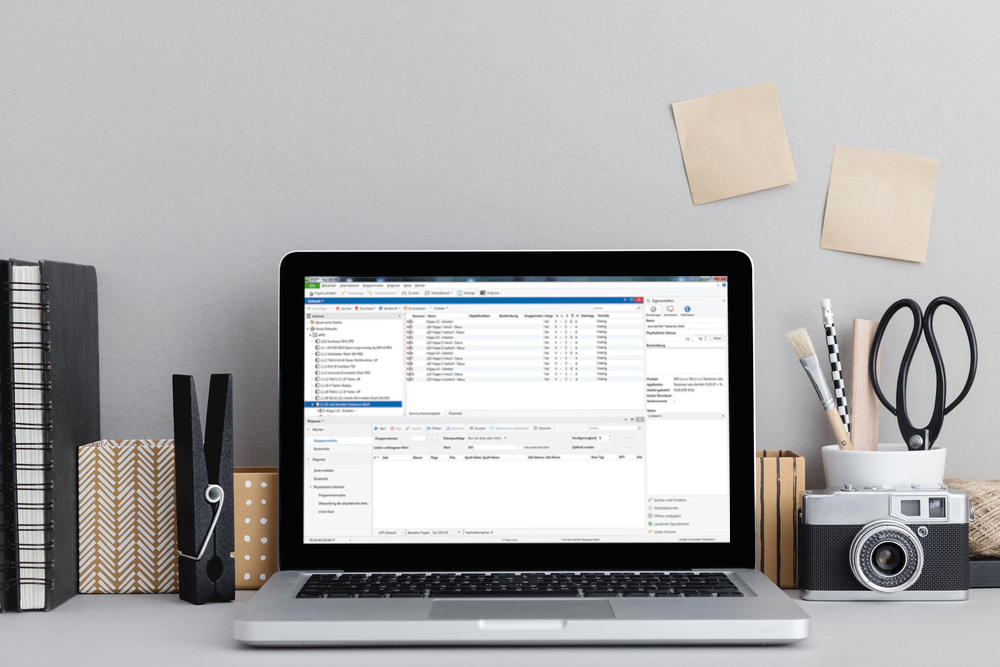 The KNX Gateway directly connects the KNX BUS cable to the X1 allowing configuration, parameterization and commissioning of the KNX installation and the BUS monitor using ETS.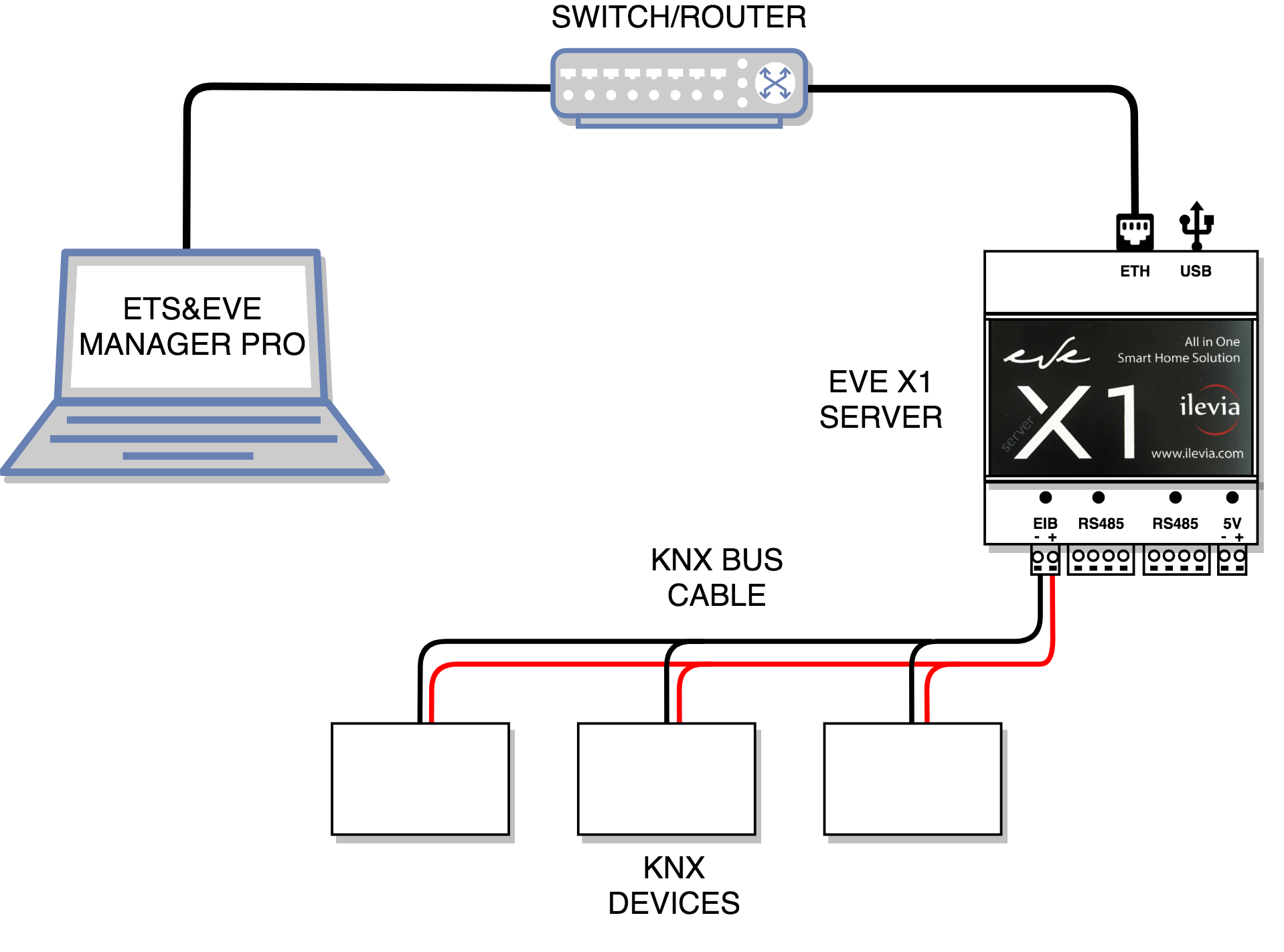 KNX Gateway configuration
---
In order to use your X1 server as a communication gateway with ETS, it is recommended to start the ETS software before following the next steps:
Attention: remember that using this feature will make the EVE server dedicated to this type of service. Once the programming has finished, the service must be stopped as explained in the following guide.
Now let's move on to the ETS program, by selecting the Bus screen you will notice that communication was successful. Under "Current Interface" you will find your X1 server while on the right of the screen all the network details of your server.