Welcome to our Learning Centre
Use our online documentation as a reference book to answer your questions.
The browser will display a list of all the IP addresses of all the Servers in the network. In presence of a single EVE Server in the network you will directly land on the admin panel login of the only EVE Server connected to the local network (as shown in the picture).
On the admin panel login you'll find all the most important information about your Server: firmware version, license ID, license status, public IP, MAC address.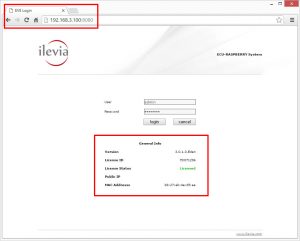 Login with your username and password (the default is 'admin' and 'password'). Once successfully logged in, the navigation menu will be display in front of you.
Click on Settings menu, then Network
If you want to set another IP address for your Server, enter the desired IP address, subnet mask, default gateway, DNS servers and click "Apply Changes". Your Server is now assigned to the new IP address. The Server will reboot as soon as the 'Change Network Setting' window 'Ok' option has been clicked.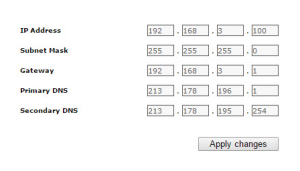 IMPORTANT: Be aware, you won't ever be able to set a dynamic IP after rebooting.
Well done, keep learning!
Our suggestion for your next lesson: