Welcome to our Learning Centre
Use our online documentation as a reference book to answer your questions.
Timed Switch
---
It can automatically turn off a Switch component after a desired amount of time.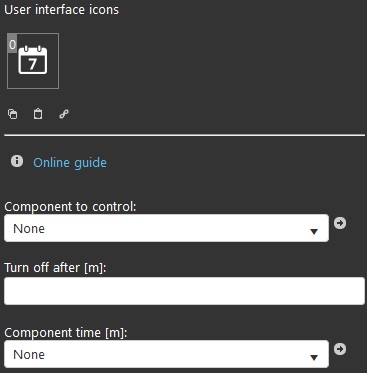 Customizable component's title and icon. Please refer to "Common properties" guide.
Component to control(dropdown): It allows to select the desired switch to turn off;
Turn off after [m](empty text box): the number of minutes after the switch will turn off;
Component time [m](dropdown): we recommend using a "Tuner" component to select the desired time after the switch will turn off;
EVE Remote Plus
---
Three different view mode possibilities: "CLASSIC", "MODAL" and "HIDDEN". Learn more about the component's view modes.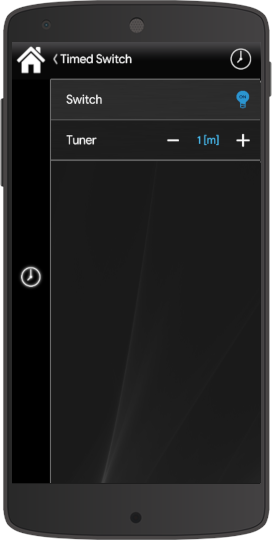 Here is the visual result of the component on EVE Remote (Classic Style).
Switches are displayed as an empty button which lights up when selected.
Timed Switch

  Switch On (blue bulb).

  Switch Off (empty bulb).

 Select the number of minutes which will disable the switch automatically.
Well done, keep learning!
Our suggestion for your next lesson: