ilevia at Salone del Mobile 2017 | Workplace 3.0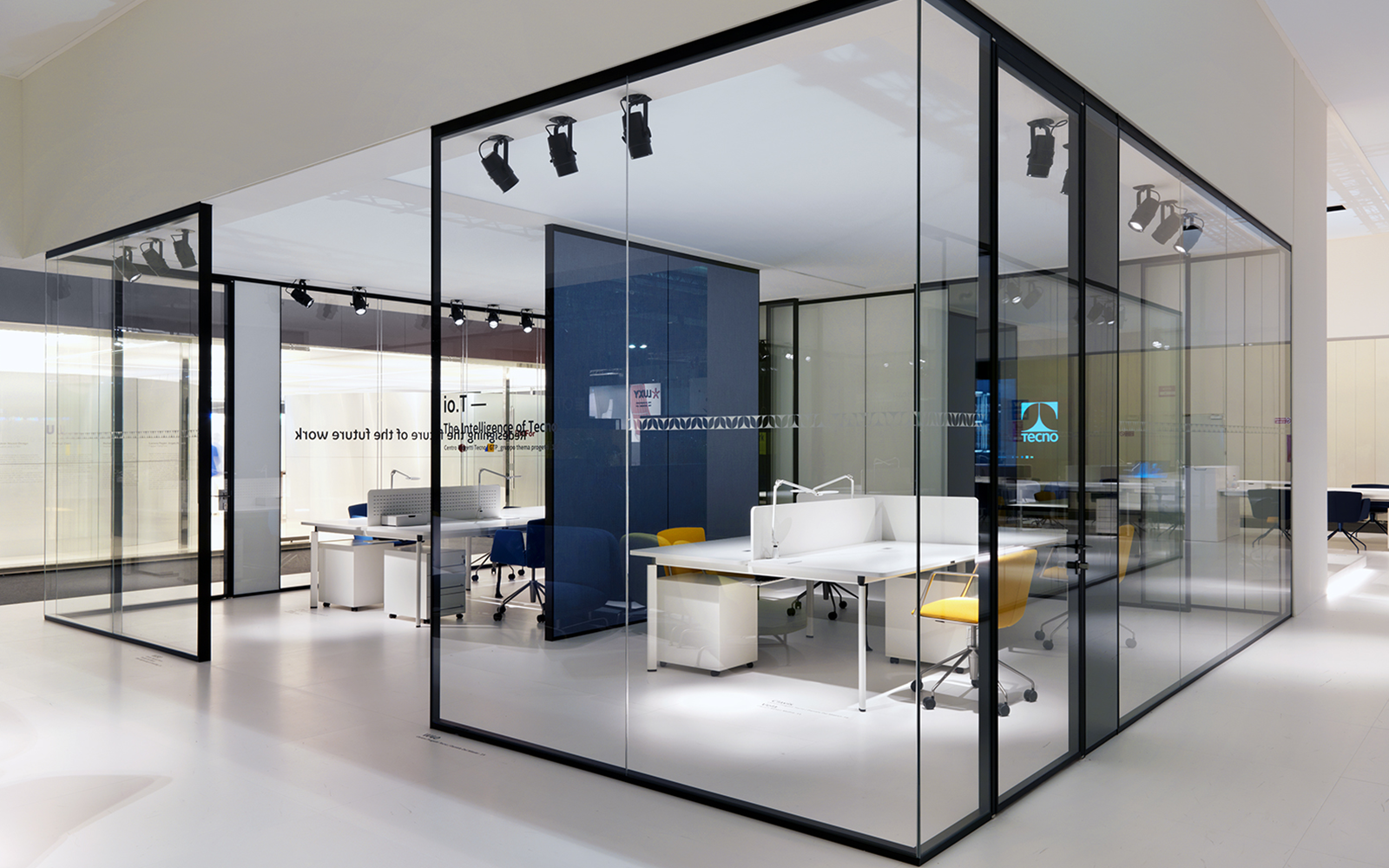 The world of work is changing rapidly, along with the actual concept of work: new methods call for different workspaces. Workplace3.0 is the new exhibition area of Salone del Mobile exclusively devoted to design and technology in workspace planning, that confirms its new vocation as an exploration of brand-new approaches, forms and solutions to the workplace "of the future", in which the human factor and smart technologies have a vital role to play.
An exhibition of the best proposals for the supply projects, reception areas and work. The event will host numerous exhibitors who develop solutions in line with the new ways of working and new design requirements for "living" workspaces.
Among them there is also Tecno S.p.A., our Business Partner for Smart Working solutions development. Since 1953 this company designs and manufactures innovative furnitures  focusing on quality of design and materials. Tecno's commitment to an innovative path dedicated to office environments takes on concrete form in the proposal of a live experience within the stand that the company is using to present itself at the 2017 edition of the Salone del Mobile.
Connectivity, intelligence and digital well-being are accompanied by the concepts of versatility, flexibility, and comfort in defining the new frontier towards which Tecno is driving its research. The new project io.T, introduces connectivity to "office" objects making them intelligent and confirms Tecno an undisputed leader in the sector thanks to the continuous technologically advanced path that the company is pursuing.
Workplace 3.0 is not only a mere exhibition but the starting point for stimulating development ideas capable to respond to changing market needs. One day, your workspace will do many more things, even in a better way. Come and visit us to find out how at Salone del Mobile – Milan from 4th to 9th April 2017 with us and Tecno S.p.A..
Workplace 3.0 | Salone Ufficio
Hall 22 – Stand E27/F20
4th – 9th April, 2017
Milan