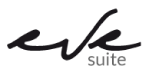 The complete software suite for Smart Home
Experience EVE power with our software tools
EVE Suite
is the
software tools suite
for
EVE Home and Building Automation systems
.
It includes the licensed server software, the core of the whole solution, the professional configuration software to plan your projects together with user interfaces and the App for smartphones, tablets and Pc to control your Smart Home from anywhere.
EVE Suite can be downloaded and used completely free of charge for your tests and demos (in this case the server software is provided full-featured, but not licensed).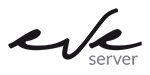 The Core Of The System
The EVE server enables communication between different systems and devices in the home including the heating, lighting, blinds, windows and doors, locks, cameras, music, appliances and switches. The system performs tasks according to schedules and taking into account such things as the season, weather and occupancy.
More about EVE Server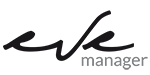 Professional Software Tool
EVE Manager is the software that allows you to program your EVE server and plan your project. Your Smart Home configuration is created and loaded onto your EVE server. EVE Manager provides all the components you need to make tasks work, it's really easy to use and allows an high customization of user interfaces.
More about EVE Manager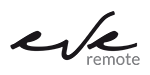 One App For Everything
Whether iOS or Android, smartphone or tablet, Windows PC or MacOS – you can control your EVE Smart Home with EVE App. EVE Remote allows you to connect from anywhere using WiFi, 3G, Edge connections, without the typical idle time requested by other systems based on the web. The response is immediate, even using a low-speed connection.
More about EVE Remote
Rely on a powerful and flexible system
EVE Server is a powerful software which turns your installation into an energy-efficient and future-proof home, compatible with the most well-known technologies for building automation.
EVE Server is flexible: no matter how your home changes over time, the system can be expanded whenever the need arises.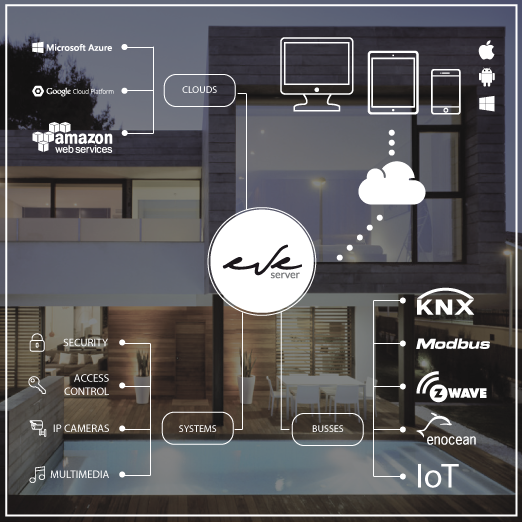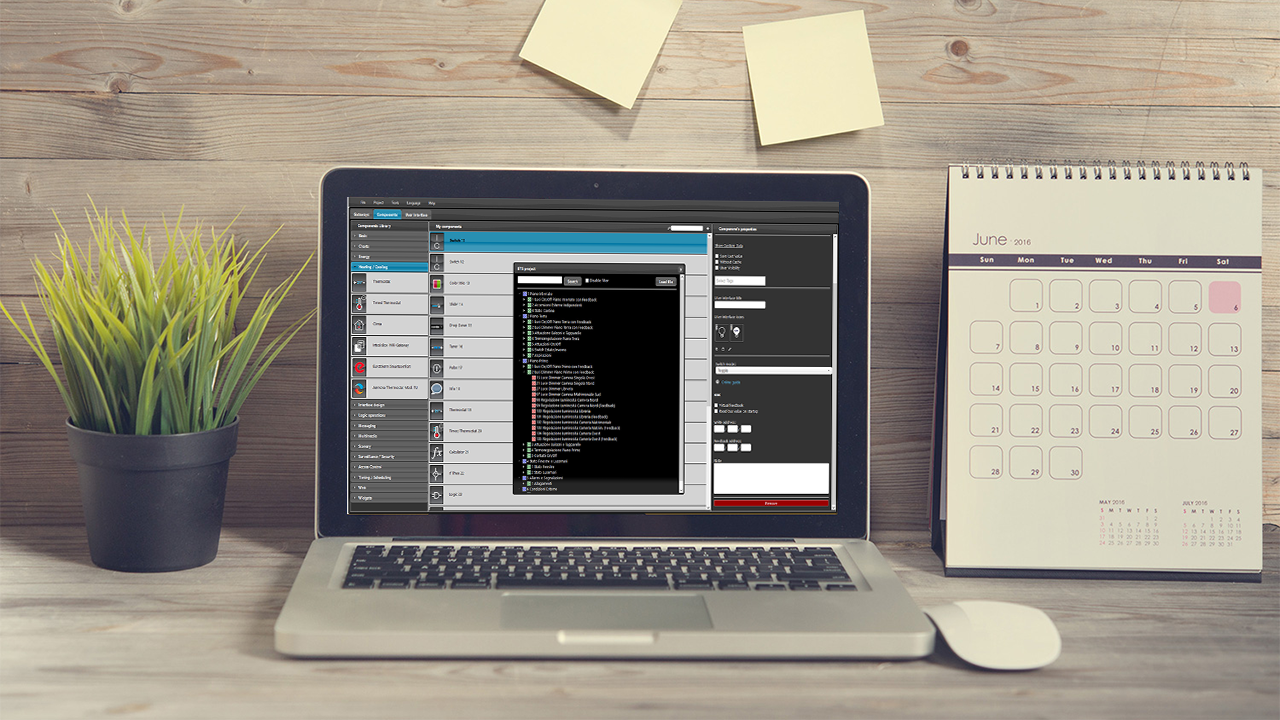 Quickly configure your installation
EVE Manager is the programming tool designed for configuring EVE Server unit. Plan and design countless graphical interfaces for countless users. Graphical interfaces can be arranged with a high level of customization and can be used by all clients and all devices.