EVE X1 All in One Smart Home Solution
Suitable for any kind of installation
EVE X1 Server
is the 
hardware solution
 for advanced needs in the automation of
residential
,
commercial
and
industrial
buildings, designed to manage an entire system.
EVE X1 Server is the compact unit for smart building control. It is the best solution for apartments, small to average residential houses and small commercial projects.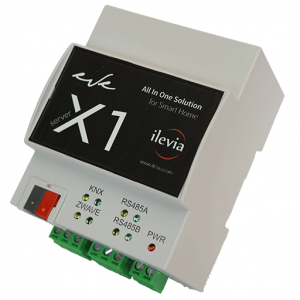 LIMITLESS POSSIBILITIES WITH AN ONLY ONE DEVICE
The system includes the
Universal Gateway
, a tool that allows
communication between all protocols
supported by EVE.
It is possible to
connect systems
based on different buses like
KNX
,
Modbus
,
Z-Wave
,
My Home
,
By Me
 and many
other systems
.
This is a real advantage for the user, due to the fact it avoids the cost of an external gateway, otherwise necessary to run these functions.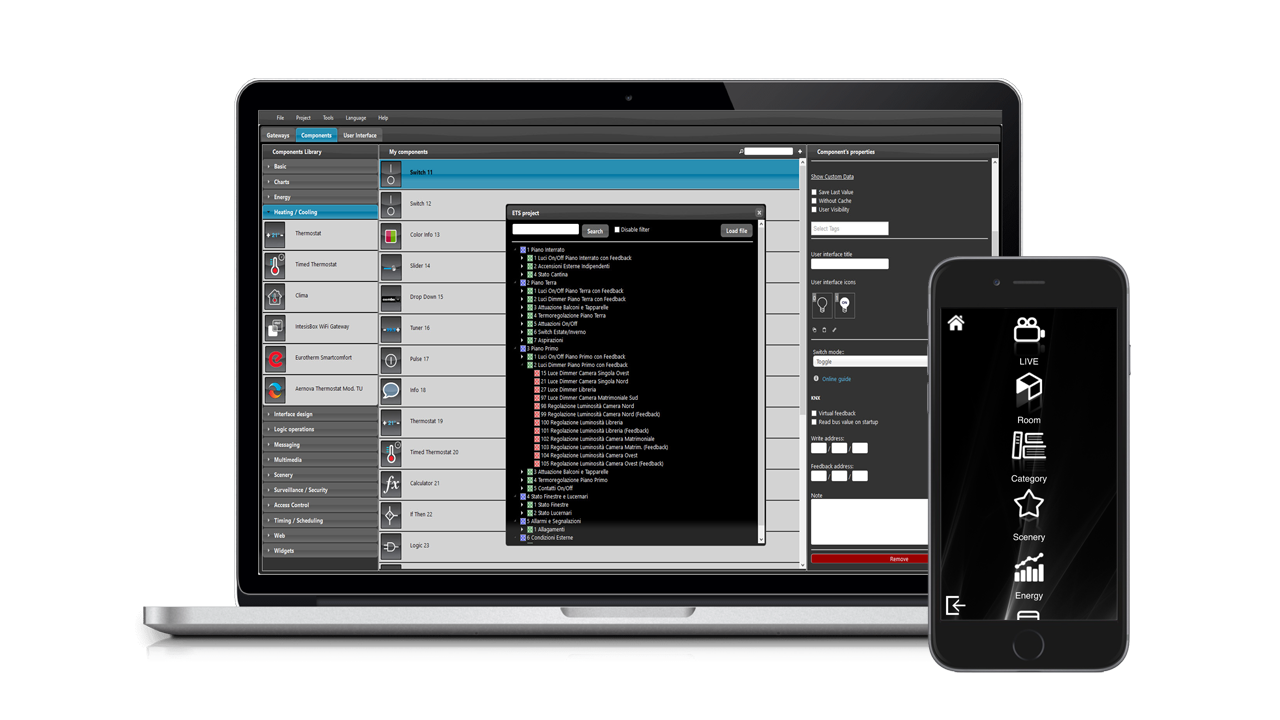 THE COMPLETE SOFTWARE SUITE
EVE Suite is the software tools suite for EVE Home and Building Automation systems. It includes the licensed server software, the professional configuration software to plan your project together with user interfaces and the App for smartphones, tablets and Pc to control your smart installation from anywhere.
DESIGN ANY AUTOMATION TASK IN JUST MINUTES
EVE Server is able to independently perform many complex operations, to further minimize your energy consumption and enhance the comfort of your home or building. You can use tools such as counters to perform precise analysis on your system, set mathematical functions in order to return useful data to determine actions and create logical operations to ensure that the system acts on the installation only upon the occurrence of certain conditions.
ENRICH THE FUNCTIONALITY OF YOUR SMART HOME
REMOTE MAINTENANCE, EFFORTLESS CUSTOMER SERVICE
To obtain server information and to perform
remote maintenance
of the system, it is possible to
connect to the admin panel
remotely.
From these web pages it is possible to get all the most important information about the server such as firmware version, license ID, license status and it will be possible to update location, edit / check network configuration, update the firmware, restore database, stop and restart services or reboot the system when it needs to be done.
EVE's application is Microsoft Azure Certified
We stand for high quality and competence
Partners for Azure IoT